Lukas Ridgeston in orgy from Lucky Lucas movie of 1998.
More about Lucky Lukas movie.
Some hot screenshots: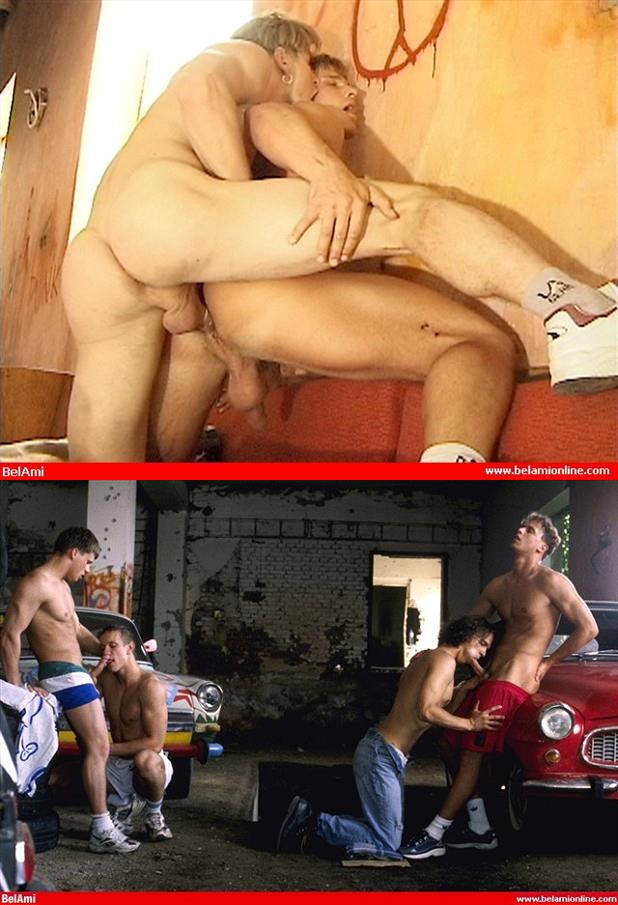 Screenshot of video preview from Bel Ami Online: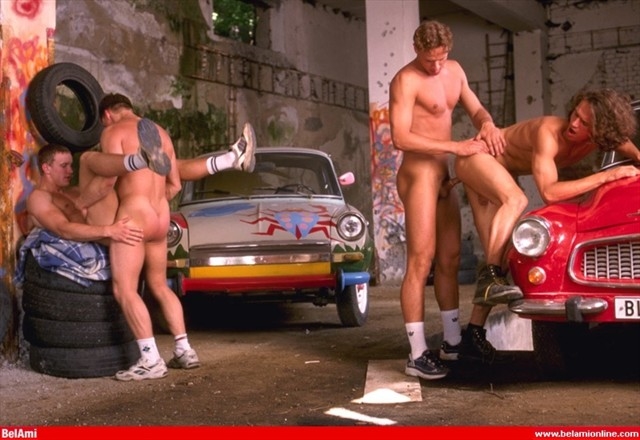 Lukas Ridgeston and Ion Davidov just watch the orgy but do not take part in it, they have their time after!
Models in the scene:
Dano Sulik, Karl Tenner, Marek Antonov, Justin Marino, Adam Cartier,Peter Corman, Daren Vanlaan.
Description of Lucky Lucas movie orgy:
What happens when a bunch of horny, shirtless, muscled guys drinking beers get together? You guessed – orgy. Eight guys, coupled off, suck each others cocks. The two guys driving watch from an upper window outside as the action unfolds in fron tof them. The oral turns into anal, with smmooth bodies merging together – huge cocks disappearing deep into tight, muscled asses. All four couples pound away until they all shoot their loads on their partners.