Where To Get Best Gay Porn HD videos?
↓↓↓
At BelAmiOnline.com – a membership site with preview videos published here on eastguys.net


Download Bel Ami full-length videos with 30 % discount !
↓ What Is Inside Bel Ami Online? ↓
🗹 2,035 exclusive HD high quality videos
🗹 smaller MP4s for mobiles
🗹 videos are downloadable, no DRM
🗹 2,874 picture sets
🗹 stunning European guys
🗹 lots of uncut big cocks
🗹 frequent updates


Special discount prices if clicking the link to BelAmiOnline from this site (eastguys.net)
Recurring plans:
• Monthly: $27.95 (recurring every 30 days)
• Quarterly: $59.95 (90 days, recurring $25 monthly)
• Half year: $104.95 (6 months, recurring $25 monthly)
Non-recurring option:
• One month: $57.95
• 12 months: $279.95 (save 40% monthly non-recurring options)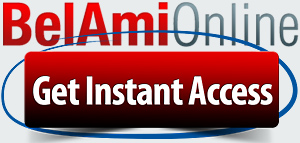 Download Bel Ami full-length videos with 30 % discount !
↓ Short outline of what is offered ↓
Videos at belamionline
New videos are offered in HD format (.mp4, .wmv formats) 1440 x 816 screen size and a bitrate of about 6 Mbps which means simply in a very good quality, plus smaller MP4s for mobiles. Older videos are in .wmv format and have 800×450 screen dimension with a 1.47 Mbps bitrate of good quality. There are also streaming videos at a lower quality but I suggest to download all Belamionline have as no DRM protection is used.
Photos on belamionline
There are over 500 photo sets at a good quality with 665×1016 image dimension, plus older pics at 333×517 size. In addition there are video captures that you get together with videos. All images are also downloadable.
Bonus features at BelAmi online.com
You get access to the previews from 106 DVDs movies. There is also a forum, blog and over 45 behind the scenes and models interview videos.
Short reference about Bel Ami studio
– Bel Ami  studio was founded in 1993 in Bratislava (Slovakia) by  George Duroy.
– If  someone does not know Bel Ami is "beautiful friend" in French and "Duroy" is a pseudonym based on the protagonist of Guy de Maupassant's novel Bel Ami.
– Boys models of Bel Ami studio are mostly from Czechia and Slovakia, some are from Hungary, Romania and Russia. Many of them are not gay.
Bel Ami studio began to create its hot videos before the internet and DVDs and immediately became very popular for the incredable beauty of East European muscle boys and high quality of videos and photos.
When the internet appeared the Bel Ami studio opened its own membership site. Here in this review of Bel AmiOnline you will find some interesting  information.
The peculiarity of Bel Ami studio is firstly in its models and secondly in the quality of movies and photos.
The most of the movies were shot by George Duroy himself and now some of his old models like Lukas Ridgeston start to produce movies as well. George worked in show business first and was a master in photography, but when he begun to work with Falcon studios he had to shot movies and it went quite well. It seems that Bel Ami videos look much better, beautiful and colorful then other studios' movies.

The thing is that George Duroy, a founder, head and main producer did not use usual ways of finding models for porn movies – like adult agencies or anything. It just did not exist in Czechia or Slovakia during that time in the end on 90s. He has a kind of talent scout who would find for them guys who were not aquatinted with gay live and gay sex at all.
Many of them would never do it if they did not meet George and in usual life they are not gays! They live heterosexual life outside but what they truly enjoy in sex you can see yourself from the videos.  In the time when George was making his first movies the society in the Eastern Europe did not had such strict concepts about what is to be gay, bi or straight. Si it was quite easy to offer to a potential boy model from the country who knew nothing about gay life and community an erotic photosession and some time after he could also agree to do hardcore scenes.
So till now this way of attracting models was kept and many main models of Bel Ami are of this sort like Johan Paulik, Lukas Ridgeston, Luke Hamill, Kris Evans, Brandon Manilow, Josh Elliot. However only recently when the BelAmionline.com became very popular it emerged a demand for lots of models and so many of them are from gay community, some of them are doing escort services also but it doesn't spoil the picture.